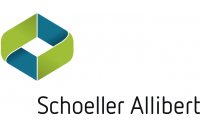 Name: Schoeller Allibert (Strategy Implementation)
Website: https://www.schoellerallibert.com
Scale: Turnover €500m, 2000 staff
Reach: Global, principally Europe
Schoeller Allibert manufactures returnable transit packaging for high profile customers operating across markets including automotive, food processing & retail, general industrial and agriculture. Products range from small hand held boxes to 3000 ltr liquid containers.
Assignment
To support the Functional Heads and Regional Directors to identify, scope, and prepare initiatives to deliver the business strategy.
Outcomes
Relationships built across the regions and functional teams to help encourage interaction, and the sharing of ideas and pockets of best practice that had been developed locally.
A total of 48 projects were identified and linked directly to the strategic objectives. These were split between the primary projects which require ongoing focus and driving of tasks to deliver, and the secondary projects which have strategic impacts but tend to be delivered more by the day to day business activities. Each project was worked through with the sponsor and where possible the day to day owner, to develop the scope, required communication, issues to be addressed, KPI's and linkage to the other strategic projects. The next stage was to detail the tasks required to implement the project, each with an owner. For each project it was ensured that those involved could see how their tasks fitted into the whole project and in turn how that project was linked to delivering the business strategy.
Through challenging inputs brought structural clarity to a number of projects including pricing and commercial reporting. For several commercial projects with immediate resource requirements, built on the initial understanding gained through regional interaction to project manage and help implement the projects. Worked with the business to scope financial benefits for the primary projects and guided development of KPI's for Commercial and Supply Chain reporting to be developed as part of the projects.
Created an integrated recording system to capture the project charters, tasks progress, status summaries, timelines and task delivery KPI's.
Client comments: 'Steve brings a thorough business understanding coupled with a friendly and professional approach. This enables him to interact at all levels of the organisation to deliver a set of useful, coherent and interactive plans for the business.' Ian Robinson CEO.