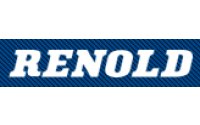 Name: Renold plc
Website: http://renold.com
Scale: Turnover £200m, 2300 staff
Reach: Global
Renold is a precision engineering group producing principally transmission and conveyor chains, gearboxes and variable speed drives, operating in twenty countries.
Assignment
To manage financially the transition from full capability manufacturing unit at the Bredbury facility in Manchester to assembly cell operation, ensuring closure and full resolution of all aspects by 31 March financial year end.
Outcomes
Staged rundown of activities and product and equipment transfer programme achieved on time, with incurred operational losses reduced by 15% vs target.
Effective management & tracking of multiple transition activities including transfers of raw materials, components and finished goods to sister operations in the US and Germany.
Identification of issues ahead of impact enabling effective mitigation.
Management of expectations and communication with sister project items, locally and corporate. Successful transfer of business to new assembly service centre, legacy operation issues closed, with clear audit report.
Service levels maintained despite increasing orders during transfer activities (+28% increase in orders).
Client Comments:
'A business professional, who quickly gained the trust and respect of colleagues in all areas of the business. His ability to simultaneously manage minutia and 'the bigger picture' allowed us to successfully execute a complex plan within the agreed cost and timescale parameters'. Duncan McDonald, Operations Director
'Steve got involved at a critical time for us during a complex project involving a plant closure and transfer of production to three other international locations. The brief was to maintain the normal day to day financial disciplines in the site, support the management team through the change process, and regularly updating the Group Executive on the progress of the closure project. Steve managed all of this with only minimal support and hand over from the outgoing Finance Manager and stayed on top of a number of very complex issues with clear and succinct analysis and support for decision making.' Brian Tenner, Group Finance Director