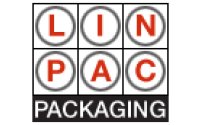 Name: Linpac Group (Cartel Investigation)
Website: http://linpac.com
Scale: Turnover €560m, 2600 staff
Reach: Global, principally Europe
Linpac Group from 2015 comprises principally the packaging division, manufacturing primary food packaging. Products include trays from expanded polystyrene and rPET, PVC films and Barrier Films.
Assignment
Deliver two key strategic projects:
(a) Enable the assessment of the exposure of the business to claims by customers under the retail food-packaging cartels in the EU.
(b) Collate business information in preparation for a future potential transaction.
Outcomes
(a) Working closely with external economic and legal advisors throughout the assignment, a single region was investigated in detail to enable agreement on the level of granularity required in the data. Various parameters were set and all potential impacts and factors affecting the results in the region identified. This lead to a deep understanding of the complexities both within the data and the surrounding business context.
Ultimately a set of data formats and criteria were identified which were then rolled-out to the other regions. The analysed information was then reviewed in detail for anomalies and these were investigated further to provide a full understanding for all regions. All this work was undertaken in full confidentiality, so it was important to consider all sources of possible information and explanation throughout the process.
Client comments: 'Steve used his contacts within the business to great effect to ensure the information provided was accurate and not misleading. This was a project which involved making sense of a huge amount of data which might have overwhelmed some people, but Steve's organised approach, blending data analysis with higher level understanding of the business delivered an outstanding result.' Richard Paul, Group Finance Director.
(b) A full set of multi-site data room requirements, supplemented with further key driver information was identified. The work on each of the 138 tasks was undertaken, documented and retained on a network drive in preparation. To enable an efficient as possible update process to be performed on this data, existing ongoing information was used as a base, and financial models linked to ongoing consolidation systems. There was a high level of interaction across the business to collate such a wide set of information.
Client comments: 'I would have no hesitation in recommending Steve to anyone requiring the completion of a complex task involving preparation and analysis of financial data, interacting effectively with management to achieve a result, and communicating the findings effectively to senior management and other stakeholders. I have found that Steve gets to the heart of a brief very quickly, and produces what was required with limited supervision.' Richard Paul, Group Finance Director.