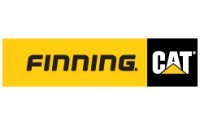 Name: Finning (UK)
Website: http://www.finning.co.uk
Scale: Turnover £700m, 2300 staff, in UK
Reach: UK, Canada, South America
Finning are listed on the Toronto stock exchange and are Caterpillar's largest dealer, operating across Canada, South America and the UK. There are three principal divisions based on equipment, being construction, materials handling and power generation. To grow the existing materials handling operation, the forklift truck business of Lex Harvey was acquired in 2003 from the RAC.
Assignment
(a) Implement SAP as part of the DBSi suite developed by Caterpillar, across all procurement, accounts payable and accounts receivable.
(b) Co-ordinate the financial systems integration of LEX Harvey into Finning (UK) Materials Handling Division and ensure cross project solution of common issues.
Outcomes
(a) Designed and implemented integrated procurement across the three multi-site divisions, with a structure expandable to worldwide sister businesses. UK benefits £2.0m ongoing.
Developed and embedded expert forum methodology to help drive cultural change and provided specialist technical resources to resolve related business issues.
(b) Activities included the alignment of commercial terms, the transfer of work in progress and cross-project customer communications.
Client comments: '… able to work effectively with people across all areas and levels of the organisation and has been effective and successful in what he has set out to do….an asset to any such complex change programme.' Mike Galliford, Financial Controller.