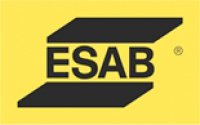 Name: ESAB
Website: http://esab.com/
Scale: Turnover £800m, 6100 staff
Reach: Global
ESAB is the world leader in welding consumables, equipment and advanced cutting systems
Assignment
To drive a sustainable reduction in trade debt across Europe to release cash for reinvestment.
Outcomes
Understanding the business operations, and achieving their buy-in, was essential to enable the implementation of a framework for credit management and debt collection. Activities included; designing the framework through a wide network of in-house and external third party sources; implementing the framework components, principally using workshops; ensuring long term sustainability and improvement through the use of tools to assist in the resolution of issues; and international expert forums to share best practice.

Provided guidance, KPI's, and feedback to the regional businesses. Instrumental in bringing five regions back to below budgeted levels of Days Sales Outstanding (DSO) and Percentage of Debt Overdue (PDO). Overdue debt over 7 days reduced by £4m (40%), DSO reduced by 5 days (6%), and PDO reduced by 4% to 10%.

Client comments: 'One of the key requirements for the project was a 'sustainable' reduction in trade debt. We are delighted that this has been achieved and the bulk of the processes, disciplines and ways of working that were implemented remain in place to this day' Richard Beadle, European Finance Director.